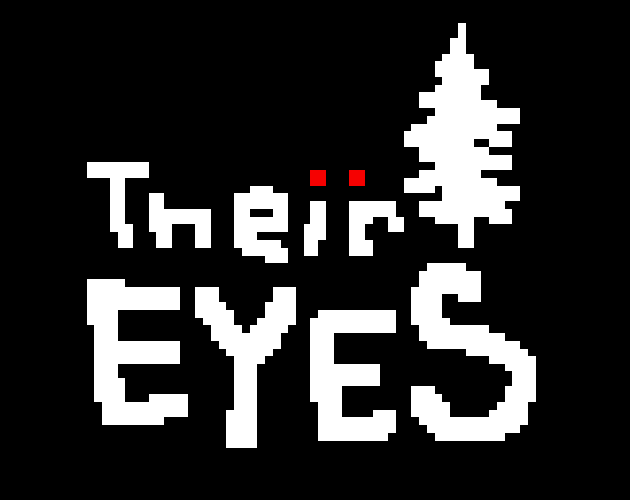 Their Eyes
Version 1.0.7: jitter fixed, and much more...
---
This was a pretty rich update.
What's new in this version:
- You may have noticed an annoying jitter afflicting blood puddles, corpses, and few more stuff: I finally managed to fix it. The solution was very trivial but, alas, I'm still the same noob I was one week ago! :D
- Fixed a bug where the intro animation was playing also during the ending (that was not a bug, actually, rather a silly mistake!).
- Several dialogue lines have been rewritten: hopefully they will now provide clearer clues and suggestions to the player.
- Few graphics details have been improved.
- A countdown has been added for the "restart" command (similar to the existing one for the "quit") in order to prevent unintentional reboot of the game.
- The old lady's reward for a certain quest is now harder to miss.
- Couple more things not worth mentioning.
As always, thank you for your patience in reporting any glitch you might run into!
Hope you will enjoy my efforts. :)
Files
Their_Eyes_mac_1.0.7.zip - older version
129 MB
Jul 30, 2021
Their_Eyes_win_1.0.7.zip - older version
124 MB
Jul 30, 2021